Enjoy our amazing selection of Party Buses and Limousines today!
Calgary Party Bus Rentals & Calgary Limo Services
provide top end luxury transport to and from the airport, around town, out into the countryside, and to the Rocky Mountains as far as
Canmore
and
Banff
.
Calgary Party Bus
designed our fleet of luxury vehicles for every occasion, and we maintain them to the same exquisite standards as when they left the coachworks.
You can ride in style everywhere you go in Calgary and surrounds with affordable party bus rental. Every limousine has a smartly turned out, personal chauffeur. Each party bus has a knowledgeable driver Calgary savvy enough to know where the young and beautiful are at any time of day and night. With us, you can banish any thought of DUI and DWI while driving, and say 'cheers to that' with a martini from your pub on board.
We have packages to cater for your every need. We offer the following Calgary party bus rentals and Calgary limo services, and we maintain our wholly owned fleet by the book and in spotless condition throughout.
​Just tell us how many passengers, and we parade the options right here for you to choose!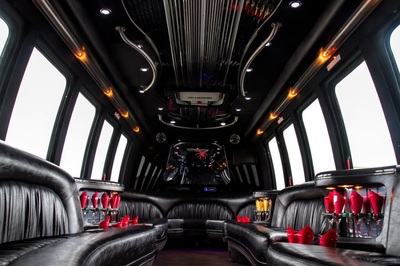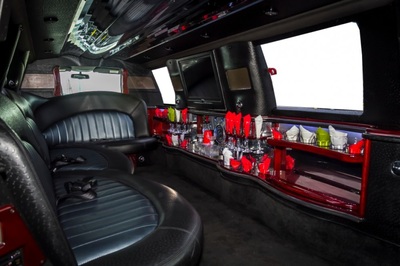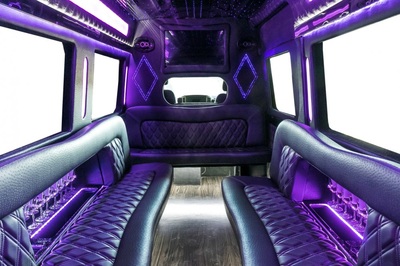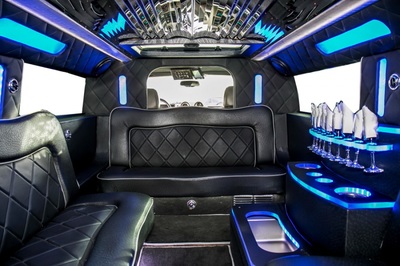 Choose your Calgary Limo Service and Party Bus Rental
Our
wedding limousines and party buses
leave sparkles in your eyes. You travel in style to your event knowing your personal chauffeur will get you to your destination just as your host is rolling the red carpet out. As you step on to it, you have the added comfort of knowing you look just as good as when you boarded.
We have a
birthday limo or a party bus
beyond your expectations for design and presentation, and with a uniformed driver waiting for you up front. Calgary traffic gives way as we enter the flow. You will feel like royalty as heads turn when you pass. If you require a vehicle with privacy treatment, please mention this when you make your reservation and we will meet your need.
Our
airport limos will fetch and carry you
in a style you ought to be accustomed, while your fellow passengers struggle with overloaded luggage trolleys to the airport shuttle pick-up, hire car depot, or crowded taxi rank. You do not need these distractions on your way to business meetings or finding your hotel. Let Calgary party bus rentals and Calgary limo services do this for you and more, while you celebrate your arrival in unashamed luxury.
You need a
bachelor party bus
that does the driving, because the temptations are there to drop your guard and enjoy a drink as the actions hots up and the pressure is on. Leave the driving hassles to your personal chauffeur especially when in unfamiliar parts of town. They know their way around it, and the sheriff will wave you through because they know our drivers are legit.
How about a
bachelorette party bus
or a limo in exquisite pink because girls are fussy and they should get exactly what they want on special days. If you want three dozen long stemmed red roses in a silver vase we can arrange. Just tell us what you fancy. All are welcome at Calgary party bus rentals and Calgary limo services when in town.
Have a glittering jet-black limousine waiting for your chief executive, after they land at the airport in their private plane. You have an annual report to present and first impressions do count. Which will go down better: A taxi with a driver not under your full control, or a shuttle full of over-overexcited people jabbering? This is an easy one to call. We are the wisest choice and we have drivers Calgary executives know by name.
We have a superb fleet of latest limos lined up for
corporate events
, and they add a comfortably easy atmosphere for executives enjoying an afternoon of golf, or traveling with their spouses to a top restaurant for a meal to celebrate the latest financial results. Open the champagne, say cheers and have a second glass. When you are finished celebrating we get you back home safe.
We are the
perfect way to get to concerts
and take the pressure of the crowds away, as we deliver you to the door while the assembled crowd gapes in awe. Calgary party bus rentals provides the latest in flashing lights and music, while Calgary limo services wants to enwrap you in the luxury of your favorite peaceful sounds.
Check out our fleet of luxury vehicles perfect for
sports events
, whether travelling to support your team, or bringing them back as competition winners. Every driver Calgary Party Bus Rentals employs - and each Calgary Limo Services personal chauffeur - knows the streets around the stadiums and the fastest ways to get around.
When needing
transport for a night of clubbing or a pub-crawl
until the early hours of dawn, we have the driver and the vehicle to help you explore the town. They know what is happening and where the rich and famous are on the night. You can relax and wave at at law enforcement and how unimaginably cool is that.
Imagine getting engaged or exchanging anniversary gifts in one of our ultimate stretch limos, with privacy screens and your favorite music playing quietly in the background. Your personal chauffeur will be the soul of discretion and melt away when you want to be alone. Your memories of this night will be the glue that keeps you together forever.
For pleasure outings, ski excursions, golf getaways and anything else you are thinking of, we provide the best Calgary limo services and Calgary party bus rentals, and we travel all the way from Calgary to Banff in the foothills of the Rocky Mountains. We chauffeur individuals, couples, and groups of up to 24 people in comfort, safety and style.
Consider Us for All Your Travel Needs
We take groups of seniors to dance clubs and bingo evenings, and escort students when partying on college nights. Our party buses and limos have personal chauffeurs with every driver a Calgary local specialist.
Call us at
403-444-0794
for personal attention and a price that will please. Our top of the line fleet is like no other in town providing the best experience possible.
We are flexible with the widest range of extras. If you need multiple pick-ups or drop offs, that is our pleasure and no problem. We will ensure your group gets pampering throughout the journey. Keeping you safe is our number one pledge. Our personal chauffeurs maintain high standards and pass rigorous annual retests. You can rest assured that you will be safe with us all the way, every day.
Our professionals drivers will make sure you get a 'Rock Star' experience every time they escort you around town and into the country. They pride themselves in the detail and care that they give every individual. This is why people say Calgary Party Bus Rentals & Limo Services are the very best.
​
We deliver extreme fun for kids in a controlled environment, and adult relaxation and pleasure that know no boundaries. You will have an amazing experience with our drivers and our buses and that is our promise. Allow us to take the stress away so you can have a night or day to remember!​
Latest Models in Our Calgary Limo Service Fleet
"The Most Modern and Luxurious Limo Fleet in Alberta"
Town Car in Calgary | 2-4 Passengers
Your intimate and exclusive limo service
​Airport collections and shuttle services
Business meetings anywhere in Calgary
Day trips to see Banff and Canmore
Night time dining out and live entertainment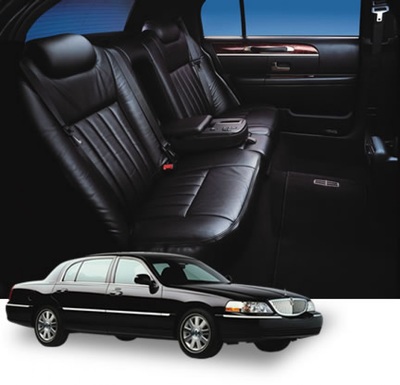 Fancy something a little larger?
Escalade Limousine | 6 Passenger
Larger passenger limo with loads of baggage room
Effortless airport to hotel luxury shuttle
Ideal for family shopping trips from hotel
Perfect space for 4 golfers and their kit
Designed especially for groups of managers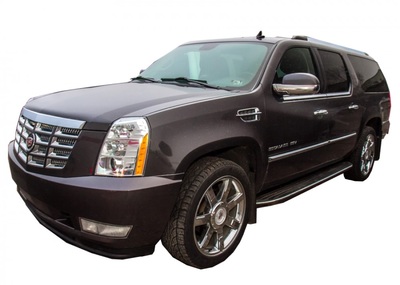 Lincoln CEO Diplomat Executive | 4 Passenger
Unashamed luxury with studied low profile
Discrete exterior coloring to maintain low profile
Privacy divider and mini bar with ice chest
Reclining captain's seats plus premium sound
Rear Passenger controls for 20" LCD TV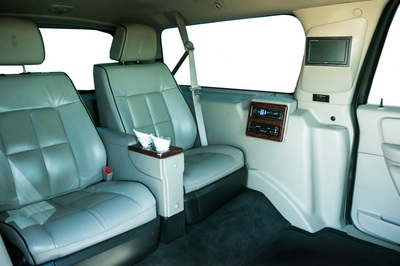 White Stretch Limousine | 8-10 Passengers
Eight to ten seater that is wedding perfect!
Bachelor parties and bachelorette parties
Concerts, occasions and corporate events
Graduations including 2-way airport service
Out of towner to discover Canmore & Banff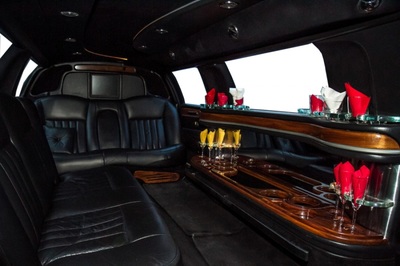 Black Stretch Limousine | 8-10 Passenger
Eight to ten seater ideal for black tie events
Business travel in executive limousine
Special occasions and birthday parties
Available in tiffany style for weddings
Reserve ahead for graduation evening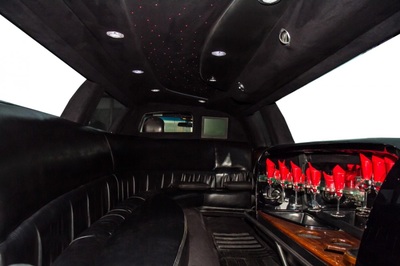 Pink Limo with Class | 10 Passengers
When there are 10 girls available to party
Girls' night out or the wedding that follows
Bachelorette parties for the day before
Wine tours (anyone for a glass of Rosé wine?)
Great for a fantastic and fun time any day you want!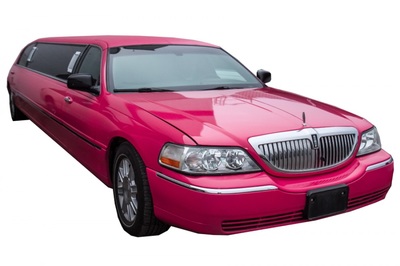 2008 Expedition Limo | 10-14 Passenger
Enough room for a soccer team and coach
Sporting events and larger wedding groups
Long distance trips on custom leather benches
The band can travel with you to the concert
The boys' night out, go anywhere wheels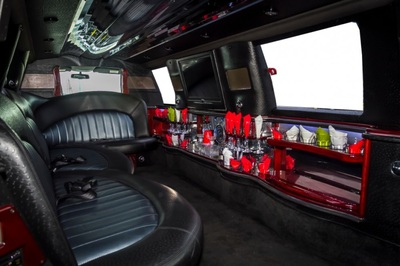 Blue Expedition Limo | 12 Passenger Style
Enough room for a golf trip to Banff
Golf trips for a fabulous day out on the links
Wine tours with a knowledgeable expert
Trips to idyllic Banff and lovely Lake Louise
Wedding parties, corporate events u name it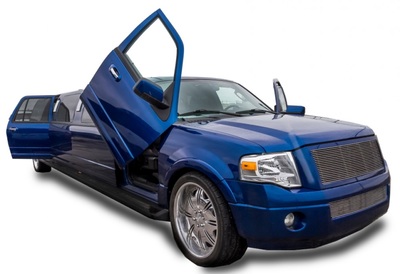 013 Expedition Limo | 10-14 Passenger
More than adequate space for everyone
The latest technology with premium sound
Exceptionally spacious for passenger comfort
Over size storage for luggage of all types
Perfect for long distance trips and chilling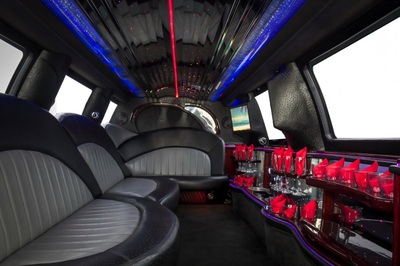 Black or White Navigator Limousine | 12 Passenger
Roll out the barrel, we'll have a barrel of fun
Premium Calgary limousine in black or white
Exceptionally roomy for wedding guest finery
Brilliant seating and lighting, entertainer interior
Golf trips, wine tours, long distance, you name it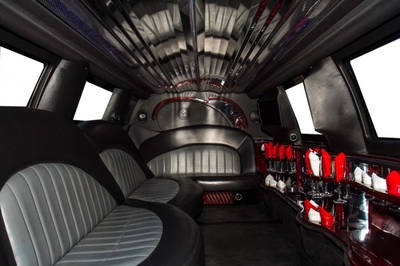 Hummer H2 Limo Class Act | 20 Passenger
The Limo that's Ready to Party Anytime
Ideal for larger groups traveling together
Birthday, wedding, anniversary celebrations
Golf trips, wine tours, brewery tours, chilling
Perfect for extended family expeditions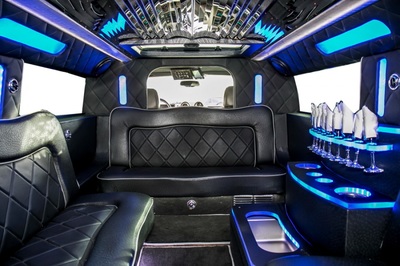 2016 Mercedes Sprinter | 10-14 Passenger
Exceptionally Elegant Mercedes Limo Service
Large sliding doors, high ceilings for easy riding
Perfect for business with premium seating
State of the art stereo system for pleasure trips
Custom built, great limousine for any occasion