Call us at
403-444-0794

Stretch Limo Service in Calgary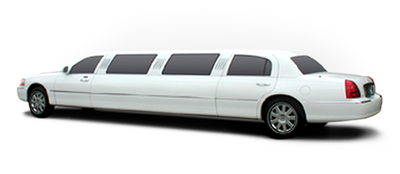 Canada's Limousine Country
When pioneers erected the first log cabins in Calgary in 1873, they must have had more in mind than a post for the North-West Mountain Police. They chose one of the most beautiful spots in
Alberta
among the foothills and the prairie where Elbow and Bow Rivers join.
Calgary soon grew into an important commercial and agriculture hub after the Canadian Pacific Railway arrived.
The town was still wild and the roads were all dirt. The equivalent of a limo service in Calgary was more likely to be a surrey with a fringe on top back then!
The exploitation of oil in 1947 hastened the boom begun half a century earlier, when settlers poured in to take up the offer of free homestead land.
Prosperous merchants started seeking out places to holiday in
Banff National Park
high up in the Rocky Mountains. Many preferred to use a local taxi service in winter because of snowy conditions.
Proudly Continuing the Canmore & Banff Limo Tradition
Launching a Calgary stretch limo service made sense after we commissioned our
fleet of larger luxury buses
for transporting party-goers, sports teams and work colleagues to leisure events in VIP style.
Our Calgary Airport Services seemed the obvious start point after the Department of Transport converted the McCall airfield to Calgary International.
We have many fine downtown and country hotels, including the Westin Calgary and the Sheraton Cavalier.
Our service is renowned in these centers of excellence. Their reception clerks go the extra mile when we mention one of our fine limo rentals in Calgary is heading their way.
To be honest, we are not the only Calgary limo service. Executives and business travelers have a choice of Calgary airport services, and chauffeur-driven town and city transport.
We believe our discriminators are the impeccable quality of our vehicles, and the caliber of our people. This extends from the operator who takes your call, to the service technicians working on our limos, to the driver who meets you with a smile in the airport arrivals hall, or the reception foyer of your hotel.
We align ourselves entirely with Sam Walton's view, 'There is only one boss: The customer. And he can fire everybody in the company from the chairman on down, simply by spending his money somewhere else.'
Our customer orientation stands you in good stead to enjoy the best of Calgary, whether we take you to a famous restaurant, to a live show, or out of Canmore in a Banff limo heading into the Rocky Mountains.
Great Escorted Drives Through the Alberta Countryside
We touched on the limo service we offer holidaymakers heading off to Canmore and
Banff
for winter skiing, and hiking on pleasant summer days.
Our range of Airport, Banff and
Canmore Limos
is large enough to satisfy any occasion. We provide an airport service from Calgary to all locations throughout the city, and a limousine service to Banff and Canmore for a great getaway.
Our
limousines in Calgary
are equipped with the luxurious amenities that you would expect, including options for full leather interiors, private bar setup, privacy glass, and much more.
Our satisfied clients tell us there is no better way to view the mountain slopes around the ski resorts, and passes leading to them than from the seat of a Calgary Party Bus stretch limousine taking you there so effortlessly.
Spouses flying in with their partners for business meetings with spare time on their hands, hire our limo service for a day trip through glorious countryside along our riverbanks and through peaceful farmlands.
​Our drivers know attractions to stop by and explore. They are happy to wait while clients linger over cuisine from the four corners of the earth, and they prepare their limo for their return journey.
"The Most Modern and Luxurious Limo Fleet in Alberta"
Latest Models in Our Calgary Limo Service Fleet
Town Car in Calgary | 2-4 Passengers
Your intimate and exclusive limo service
​Airport collections and shuttle services
Business meetings anywhere in Calgary
Day trips to see Banff and Canmore
Night time dining out and live entertainment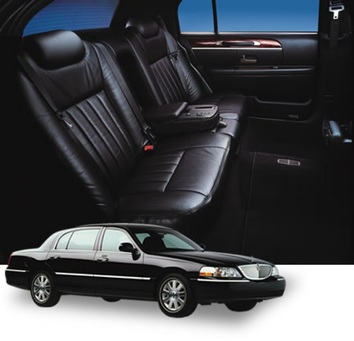 Fancy something a little larger? Try our 6-Seater Escalade!
Escalade Limousine | 6 Passenger
Larger passenger limo with loads of baggage room
Effortless airport to hotel luxury shuttle
Ideal for family shopping trips from hotel
Perfect space for 4 golfers and their kit
Designed especially for groups of managers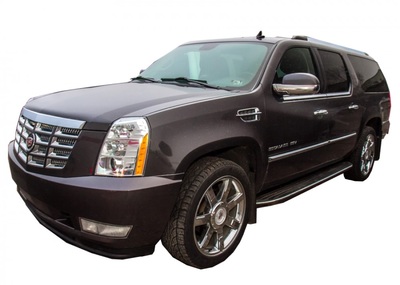 Levels of Excellence in a 4-seat Lincoln CEO Diplomat Executive Limo!
Lincoln CEO Diplomat Executive | 4 Passenger
Unashamed luxury with studied low profile
Discrete exterior coloring to maintain low profile
Privacy divider and mini bar with ice chest
Reclining captain's seats plus premium sound
Rear Passenger controls for 20" LCD TV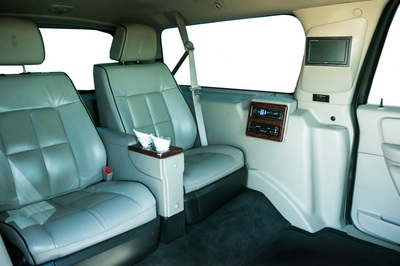 Cool and Comfortable in a White Stretch Limo!
White Stretch Limousine | 8-10 Passengers
Eight to ten seater that is wedding perfect!
Bachelor parties and bachelorette parties
Concerts, occasions and corporate events
Graduations including 2-way airport service
Out of towner to discover Canmore & Banff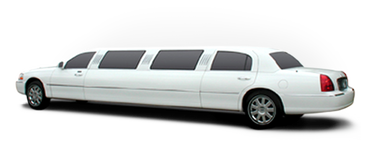 Executive Luxury in a Black Stretch Limo!
Black Stretch Limousine | 8-10 Passenger
Eight to ten seater ideal for black tie events
Business travel in executive limousine
Special occasions and birthday parties
Available in tiffany style for weddings
Reserve ahead for graduation evening

Take a Pink Limo for a night out with the girls!
Pink Limo with Class | 10 Passengers
When there are 10 girls available to party
Girls' night out or the wedding that follows
Bachelorette parties for the day before
Wine tours (anyone for a glass of Rosé wine?)
Great for a fantastic and fun time any day you want!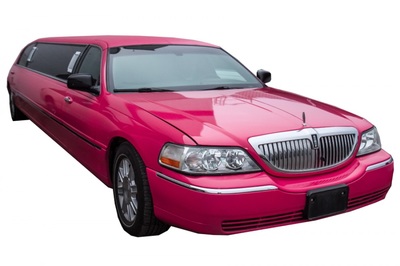 Step up to our 10-14 passenger Expedition Special
2008 Expedition Limo | 10-14 Passenger
Enough room for a soccer team and coach
Sporting events and larger wedding groups
Long distance trips on custom leather benches
The band can travel with you to the concert
The boys' night out, go anywhere wheels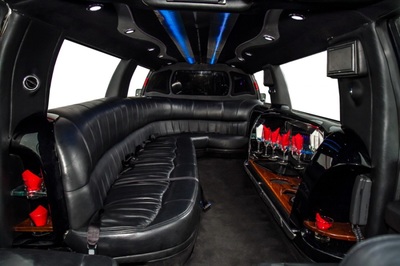 Blue Expedition Limo | 12 Passenger Style
Enough room for a golf trip to Banff
Golf trips for a fabulous day out on the links
Wine tours with a knowledgeable expert
Trips to idyllic Banff and lovely Lake Louise
Wedding parties, corporate events u name it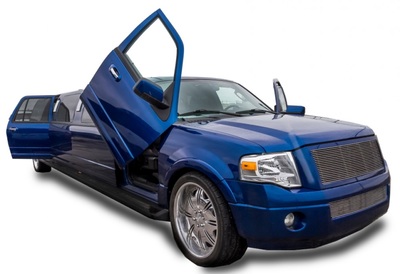 Exceptional Premium Expedition Limo
013 Expedition Limo | 10-14 Passenger
More than adequate space for everyone
The latest technology with premium sound
Exceptionally spacious for passenger comfort
Over size storage for luggage of all types
Perfect for long distance trips and chilling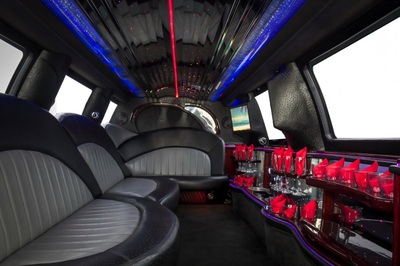 Black or White Navigator Limousines
Black or White Navigator Limousine | 12 Passenger
Roll out the barrel, we'll have a barrel of fun
Premium Calgary limousine in black or white
Exceptionally roomy for wedding guest finery
Brilliant seating and lighting, entertainer interior
Golf trips, wine tours, long distance, you name it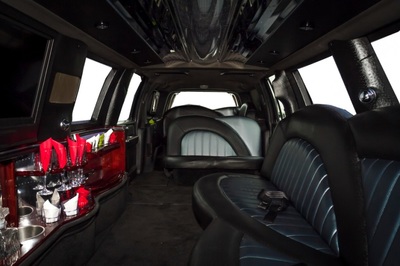 Drum Roll for our 20-Passenger Hummer Limo
Hummer H2 Limo Class Act | 20 Passenger
The Limo that's Ready to Party Anytime
Ideal for larger groups traveling together
Birthday, wedding, anniversary celebrations
Golf trips, wine tours, brewery tours, chilling
Perfect for extended family expeditions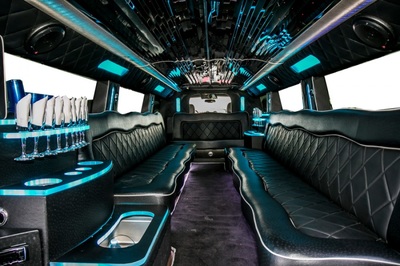 The Ultimate Mercedes Sprinter
2016 Mercedes Sprinter | 10-14 Passenger
Exceptionally Elegant Mercedes Limo Service
Large sliding doors, high ceilings for easy riding
Perfect for business with premium seating
State of the art stereo system for pleasure trips
Custom built, great limousine for any occasion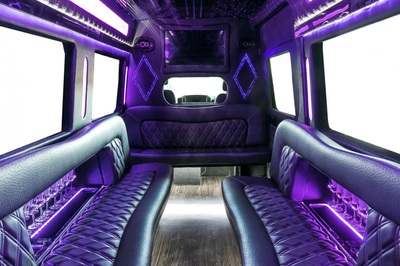 When you rent a limo from Calgary Party Bus & Limo services, you have access to the largest limousine fleet in Calgary.

Our customers enjoy affordable airport shuttles to get to business meetings, exclusive transport on dates, limo travel to Banff and Canmore, and a luxury alternative for attending sports events, concerts, weddings, bachelor parties, bachelorette parties, and so much more.

Call Us Now At 403-444-0794, or fill out a form and we will contact you so we can design you the ultimate limo journey. No matter what your needs may be we are here to meet them, in our uniquely impeccable, friendly style!